15615 Manchester Rd | Ellisville, MO 63011
LAWN EQUIPMENT SALES AND SERVICE
ELLISVILLE – CHESTERFIELD – BALLWIN – MANCHESTER – WILDWOOD
100% GUARANTEE
ON SERVICE
CALL US TODAY
636.391.8800
WELCOME TO A&M LAWN EQUIPMENT SALES & SERVICE
At A&M Lawn Equipment Sales and Service, we are proud to sell lawn mowers, leaf blowers, chainsaws, trimmers, and more! Not only do we sell lawn equipment, but we repair and service almost any brand. Our professional and friendly staff is eager to help you find the equipment you need, or service the equipment you already have.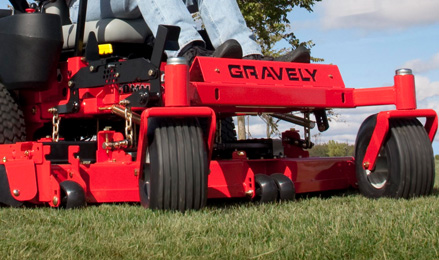 LAWN EQUIPMENT SALES
At A&M Lawn Equipment Sales and Service, we sell lawn mowers, leaf blowers, snow blowers, snow plows, salt spreaders, chainsaws, trimmers, weedeaters, generators, and more! Our staff can help you select the equipment that is right for your specific needs.

LAWN EQUIPMENT SERVICE
If your lawn equipment needs repairs or maintenance service, we can take care of it! Our professional staff is trained to work on almost any type of equipment no matter what brand it is. We can also take care of the smaller things like lawn mower blade sharpening and chainsaw sharpening. Stop in and see us today!
LAWN EQUIPMENT RENTALS
We rent out Aerators to help you with your Fall lawn maintenance needs! Aerating is essential to keeping your grass, dirt, and roots in optimal health. Stop by and rent one for as low as $42.50!
Very helpful and eager to keep your business. I have bought many mowers from A&M Lawn Equipment. Gravely is a great product. I have never had any problems with service from Mike or any of the staff.
Curt
Great Service Great Price. I called and got service the next day. I had problems with my Rider Mower (ran very rough and would cut out when blade engaged) and they picked it up, checked it out, told me what was wrong, great total price (pick up & delivery was best price in town) and got my rider mower back in time for my next cut. I would definitely recommend these folks. Friendly, great service, quick turn-around, great deal.
Anonymous
Awesome place for service and to buy. Fast, friendly, and affordable!
Paula
Some of the major brands we carry include...